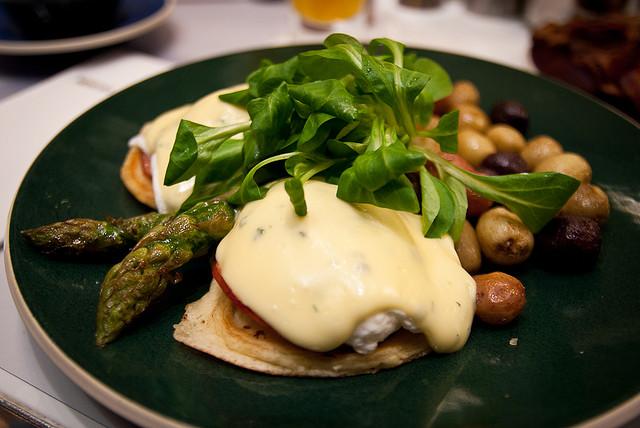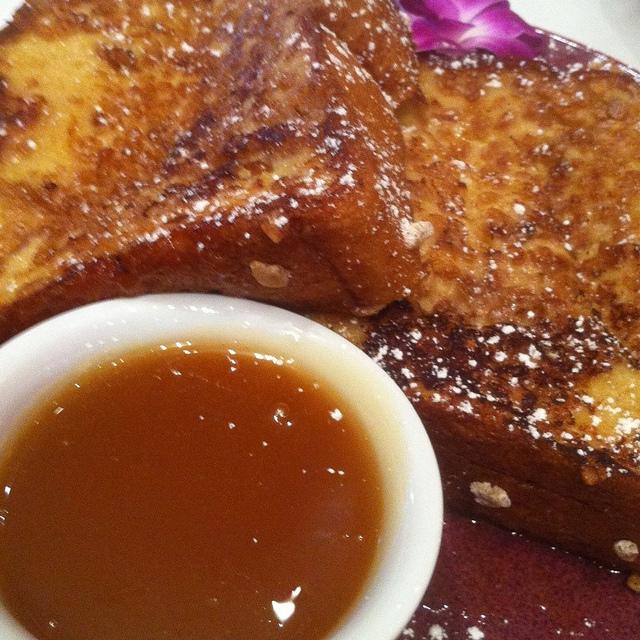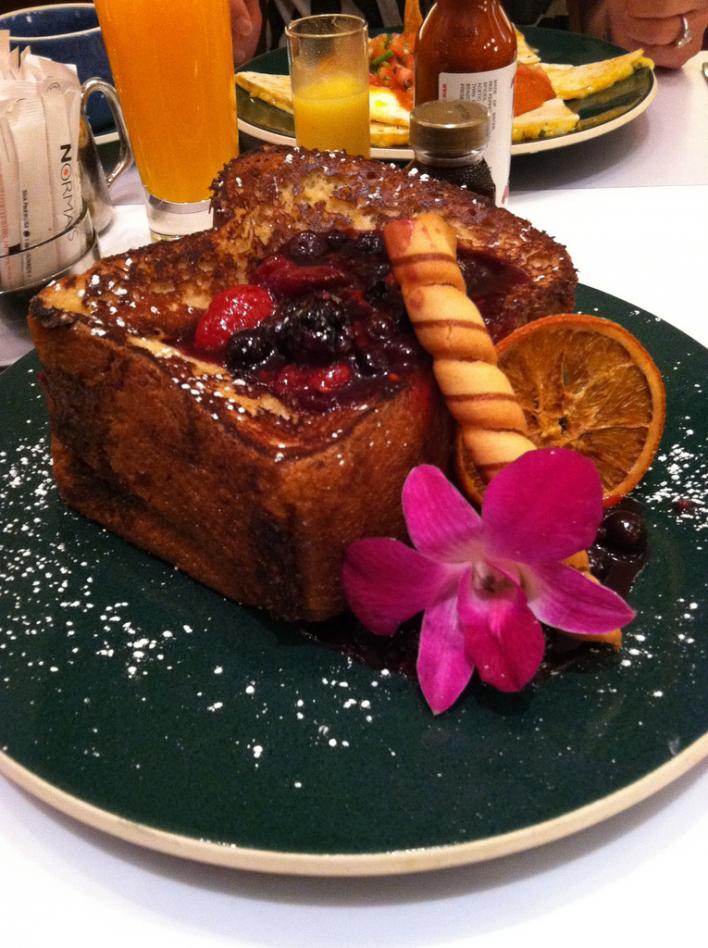 Breakfast & Brunch Like a Boss in Midtown, NYC: Norma's...
Breakfast & Brunch Like a Boss in Midtown, NYC: Norma's
Specializing in breakfast and brunch, arguably the best two meals of the day, Norma's in Le Parker Meridien hotel opens daily from 7am to 3pm and is the place to be for the Zillion Dollar Lobster Frittata. The $1,000 omelette dish consist of eggs (obviously), 1 whole lobster and a mountain of American Sturgeon caviar. Cheekily there's also a scaled down version available at (only?) $100.
For those who doesn't want to eat their money away, lesser-price options such as Crunchy French Toast (Thick fluffy toast and perfectly sweetened caramel syrup), Norma's Eggs Benedict and Nutella flapjacks (with pineapple and raspberries) will still make you a breakfast boss.
The menu is bling-ed with cutesy marketing names ("Rabbit Food," "Breakfast—if you party like a rock star"), but the dishes—pancakes larded with blueberries and clotted cream; a rustic eggs Benedict with artichoke and porcini-truffle sauce—are like diner food for, well, rock stars.