After Work Sports Leagues - Soccer, Basketball, Volleyball, Dodgeball or Quidditch...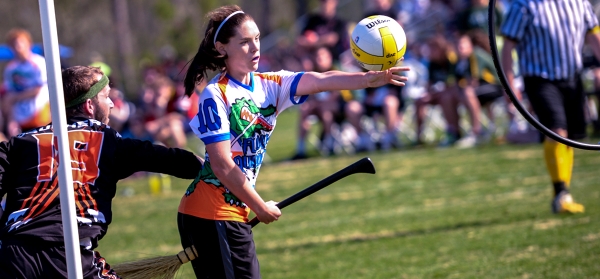 Why social sports league? Because one of the best ways to get rid of work-related stress is by exercising in a fun way with your buddies. Need more proof? See 5 Ways Sports Leagues Improve Your Social Life .


There are tons of social sports leagues in New York, here, we'll show you 3 sources to get you started in a more active and social lifestyle in NYC.



NYC Social Sports League provide a welcoming atmosphere, bar nights, and social scene unlike most offered in the city. Promising that, if you sign up and realize the sport isn't your thing, they'll find one that is! Current co-ed leagues includes: basketball, soccer, bowling, bocce ball, dodgeball, corn hole, innertube water polo, flag football, kickball, running, ultimate Frisbee, and volleyball! With 12,000 players yearly, each sport has events on various nights, and the length of the season varies slightly as well. On average, a season costs $125 per individual.




Founder Rob Herzog is committed to helping members have fun together - being active and interactive on and off the field. ZogSports offers leagues for thirteen different sports at all skill levels with refs who actually know what they're doing. ZogSports donates 10% of all profits (including 100% of Happy Hour bar contributions ) to members choice of charities. The company aim to cure for all of your ailments including "loneliness, sports withdrawal, unrelenting desire to do good in the world, beer pong wrist, flip cup flip outs". Cost varies depending on the sport, for example, touch or flag football is approx. $130 per individual and early registration for beach volleyball is $100.




Search "Co-Ed Adult Sports League" at Meetups.com and you'll find tons of social sport leagues on offer. What is great on Meetups is that you can also find sports leagues in the outer-boroughs like Queens, Bronx and even Westchester. Everything from softball, basketball, football to lacrosse, sumo soccer and Quidditch. Quidditch anyone? ( It's a sport invented by JK Rowling in the Harry Potter books).