Things To Do in New York City with Kids - A Two Day Itinerary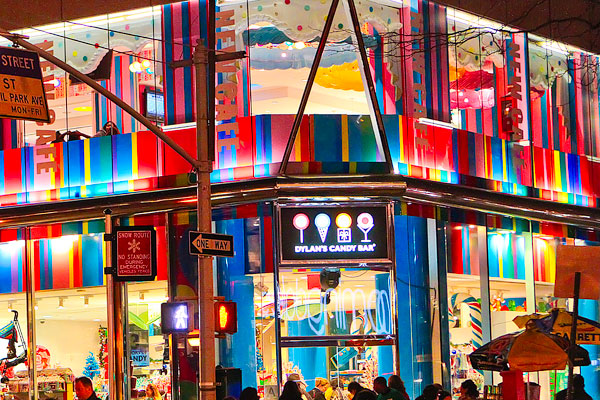 While the pulse of New York City still thrives on a bustling, iconic energy, its myriad family-friendly offerings transform this vibrant metropolis into a haven for both young and old. Even with only a two-day itinerary, the careful planning and selections in this guide ensure that your family will not just visit New York City - you'll live it.
Kick off your whirlwind weekend with a nourishing breakfast at the Alice in Wonderland-inspired tea house , a whimsical gem nestled in the heart of Manhattan. After fueling up, head out for some playtime in the legendary Central Park, a verdant oasis teeming with nature, history, and children's play areas.
Swap skyscrapers for dolls and toys with a visit to the American Girl Place and Kidding Around. These cherished establishments ignite the imagination, making them must-visit spots for any family exploring the city. Before leaving, don't forget to check out Dylan's Candy Bar — the original flagship store that's a Willy Wonka-style delight for the sweet-toothed of all ages.
As dusk descends, embrace New York's vibrant culinary scene with an early family dinner. Cap off your night with a visit to the legendary Broadway, where you can watch timeless hits like The Lion King or Phantom of the Opera. A day filled with such diverse adventures will undoubtedly result in some very content, sleepy children!
Day two catapults you from the heart of the city to the iconic Statue of Liberty. The ferry ride to Liberty Island is a thrilling experience for kids, and the view from the monument's crown is unparalleled. Once back on the mainland, return to Central Park and pay a visit to its acclaimed zoo.
In the afternoon, hop on the subway to the Bronx and immerse yourself in America's favorite pastime at Yankee Stadium. The excitement of a live baseball game will surely be a memorable experience for the entire family.
Should your energy levels and time allow, we recommend a leisurely stroll back to your final destination, letting the vibrant sights, sounds, and unique energy of the city that never sleeps wash over you. It's the perfect conclusion to your two-day family adventure in New York City