You haven't really seen New York City unless you experienced all of these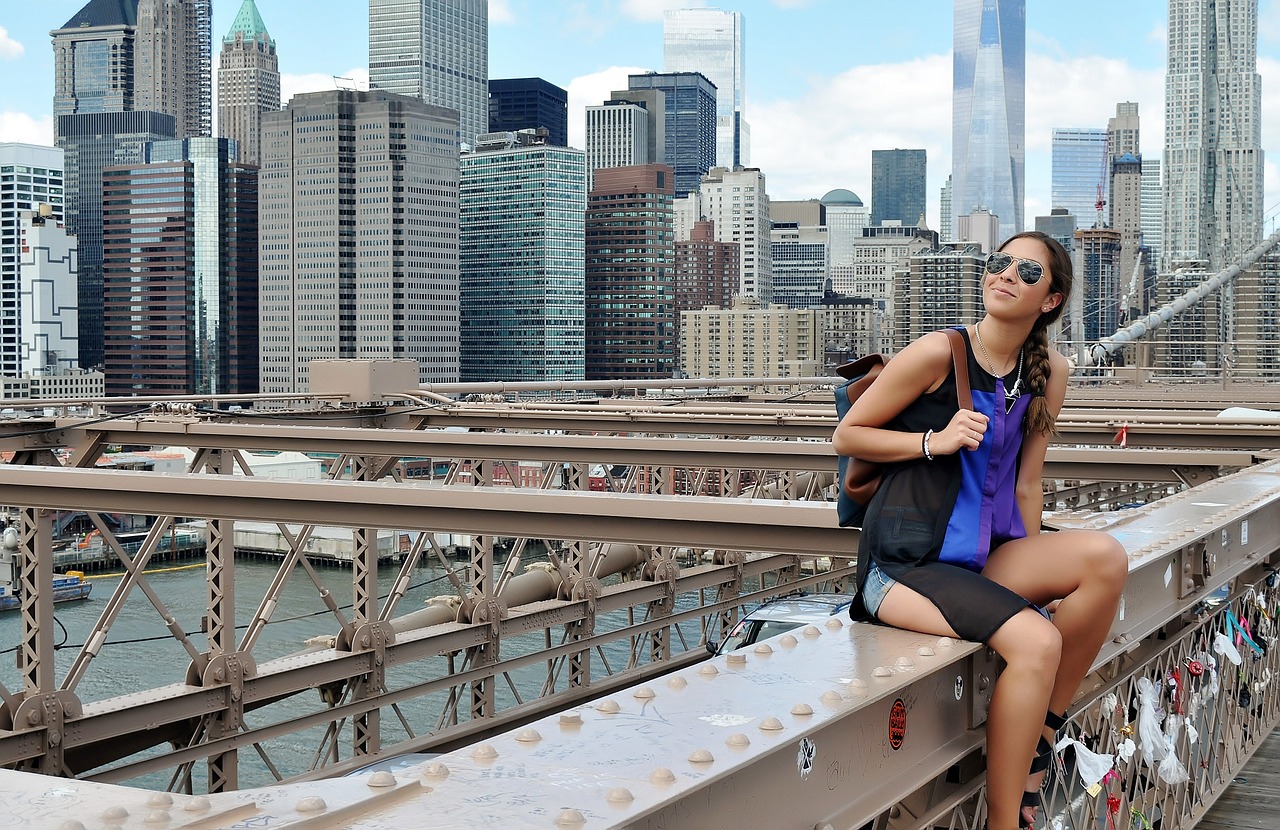 New to NYC and tired of the old Empire State Building tour and spin around Times Square? What to do in NYC to enlighten your traveling heart and help you see a whole other side of this city? If you want to get your bearings greased in getting to know the city then these are the top ten must things to experience in New York City.




Central Park – Kickback in Sheeps Meadow

It's easy to get lost in Central Park, as it's many paths and roads weave in and out of lush green bushes and trees. However, if you're hoping to take a leisurely picnic, try a pick up frisbee or simply lounge and hang out, Sheeps Meadow is the place to relax and unwind.

Perfect during the spring or summer, or even in the winter if you need some peace to sooth your soul.





Egg & Cheese Bagel in the morning


Bagels in New York City are an art-form, and it's no wonder bagels sold in other parts of the world associates itself with one of New York's greatest.

Decide where the best bagel shop is in your area, in Manhattan there are a few notable ones.

When in Brooklyn, stop by The Bagel Store. They have created this fluffy, crusty bagel that is coated in egg, bacon and cheddar so you don't even have to add anything to it for breakfast.

Feeling extra ravenous? Any bagel shop in NYC will do a bagel crammed with fresh egg and melty cheese - a hearty morning meal.




The High Line


On Manhattan's West side, creative designers have turned one man's trash into treasure. The High Line park is relatively new compare to the rest of New Yorker's favorites and it was an instant hit with locals the day it debuted.

Along some elevated, abandoned train track, a park grows and allows guests to enjoy the view through pretty gardens and pathways. It's accessible from Gansevoort Street to West 30th and can be the ideal spot for a date, coffee, afternoon tea, napping, snapping some photos or simply checking out Some Big Apple beauty.




Chelsea Market


Choosing where to eat can sometimes be the toughest decision you'll make on your trip to NYC. Why not try a little bit of everything while grazing through Chelsea Market? This giant food concourse has things like artisanal pasta, noodle bar and baked good to popsicles and fresh seafood.




Chelsea Galleries

After eating your fill at the Chelsea Market, take some time in the area to peruse the wealth of art galleries. Painters, sculptors, photographers and more call Chelsea home and welcome art fans to visit their shops. The Chelsea area is also home to some ultra-fashionable architecture, chic nightlife and gay-friendly bar scenes.




Coney Island


No matter how old you are, you'll be brought back to fond childhood memories at Coney Island. Ride classic carnival attractions, see a parade or take a look inside the quirky gift shops for some fun souvenirs. For a quick bite, head to the original Nathan's Hot Dog, the same spot where the famous annual Hot Dog Eat Contest takes place.




Dim Sum in Chinatown


Dim Sum is best served in New York City's Chinatown - enjoy Chinese herbal teas with tapas-style savory snacks and little dumplings of joy filled with meats, veggies and seafood.

Order up a variety steamed baskets for you and your friends on the fly and usually on the cheap. There are three main Chinatowns in NYC where you can score awesome dim sums on the cheap, so no matter whether you are in Manhattan, Queens or Brooklyn, you won't have to trek too far to fill yourself with these tasty bites.




Sunday Brunch

New Yorkers do brunch right, often times complete with one or four Mimosas or Bloody Mary's.

Look for the brunch specials listed at restaurants. Usually a series of menu items come paired with special cocktails or spirited beverages. Some places offer bottomless drinks, essentially, inviting anyone who wishes to get hammered. Check out our other brunch recommendations here.




Artisan Donuts


Yes we've mentioned breakfast, but make sure you keep room for a doughnut too. At Donut Plants you have yeast and cake varieties plus créme brulée filled, these amazing treats can't be beat.

For vegans, Dun-Well Doughnuts mixes vegan-friendly ingredients to whip up fluffy round treats that are just as light and moist as others.

For something really special, head to Dominique Ansel's bakery and get your hand on a "Cronut", a croissant, doughnut hybrid that took NYC by storm in 2013 and shows no signs of slowing down.

We say "try" because the demand is high for the cronuts and folks lineup for it in the break of dawn before the bakery is even open. Too lazy to wait on line? Not to worry, pre-order is also available two weeks in advance via their website on every Monday morning.




Alphabet City


Alphabet City use to get a bad rap, and starving artists use to consider this neighborhood their home but these days the area is also thriving with trendy nightlife and swanky restaurants.

The area east of 1st Avenue, between 14th street are avenues all in letters from A to D, hence the name Alphabets City. Take a walk through the street and see what you can discover among the tried and true New Yorkers who live there. Some notable celebrities who lived in this area includes Madonna, Alan Ginsburg and Rosario Dawson.

Colorful murals are evidences of the creative cultures in the past, avenue C also known as Loisaida - a prevalent Puerto Rican community where you'll find many Latino shops and bodegas.

Eastern most part, The East River Park is where you'll get an uninterrupted view across the river into Williamsburg and other parts of Brooklyn.