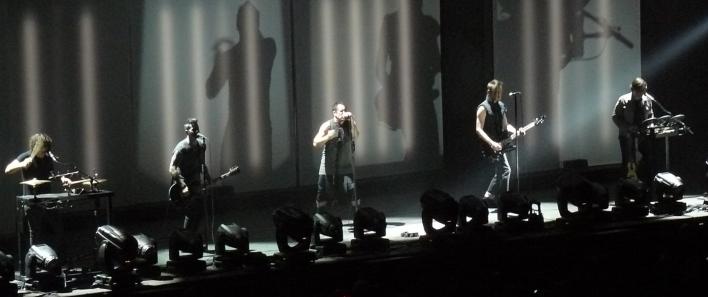 Nine Inch Nails & Soundgardens...
Nine Inch Nails & Soundgardens
Nine Inch Nails and Soundgarden announced a joint concert tour, kicking off in mid July. Fans of the bands will recall their last joint concert tour was 20 years ago when the band were at or approaching the apex of their respective popularity. Back then, the groups were highly competitive. Soundgarden had just released "Superunknown" and Nine Inch Nails, "Downward Spiral," so each had a lot of skin in the game during the performances. This new tour kicks off in Las Vegas and, perhaps appropriately, ends August 25th in Los Angeles at the famous Hollywood Bowl. Death Grips will open for the bands on most tour dates.
For Whom?
This tour is perfect for the full gamut of fans. From forty somethings who followed the bands in the 90's to twenty somethings who have recently been turned on to their special brands of rock music, the group appeals to a brand range of rockers. And getting to hear their greatest hits again should be, well, great!
How Much Does It Cost?
Prices range from $25 to $500 + depending on the venue location and seating arrangements. For venues like Las Vegas or Los Angeles, premium seating will definitely come at a premium price. But venues with lawn seating or general admission pricing will make the concerts more affordable.
photo credit: CC