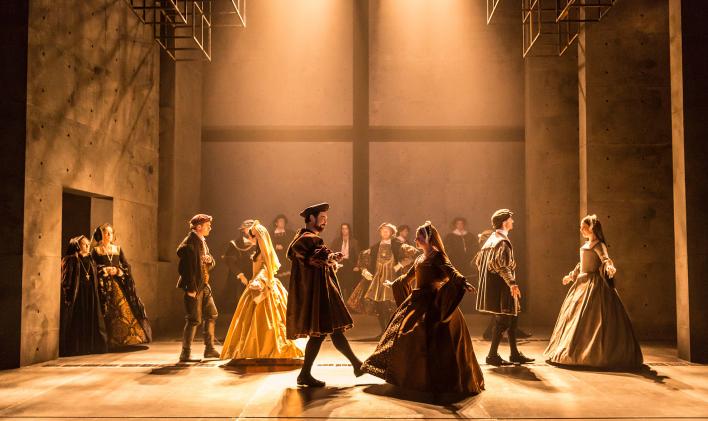 Wolf Hall on Broadway | Enjoy a Peek Back into Tudor England...
Wolf Hall on Broadway | Enjoy a Peek Back into Tudor England
Wolf Hall is shown in two parts and is based on the novels by Hilary Mantel and received world recognition for the story that features a look at the court of King Henry VIII. This performance done by the Royal Shakespeare Company at the Winter Garden Theatre and was adapted by Mike Poulton and is directed by Jeremy Herrin.
This exhilarating story of lust, power and politics opens in Tudor England in 1597 as King Henry shows his frustration over having no son to make heir. He then meets Anne Boleyn and when he isn't granted an annulment to marry her, enters Thomas Cromwell – a man who is widely ambitious in politics and as a cunning royal barrister steps in to win the Kings favor by helping him get Anne Boleyn.
Managing to sidestep the other man's fall from grace is just the beginning for his personal agenda, which will take him into the very heart of power as adviser to Henry VIII (Nathaniel Parker), and change the course of British history forever
The plays sold out at Stratford-upon-Avon and quickly transferred to London, where they received high acclaims, broke box office records and triumphed as London West End's biggest hit plays.
You can see the two parts of this play on one day or see each part on a separate day. Save $45 for tickets during the week.
photo credit: Johan Persson
Fri, March 20th 2015
to
Sun, July 05th 2015