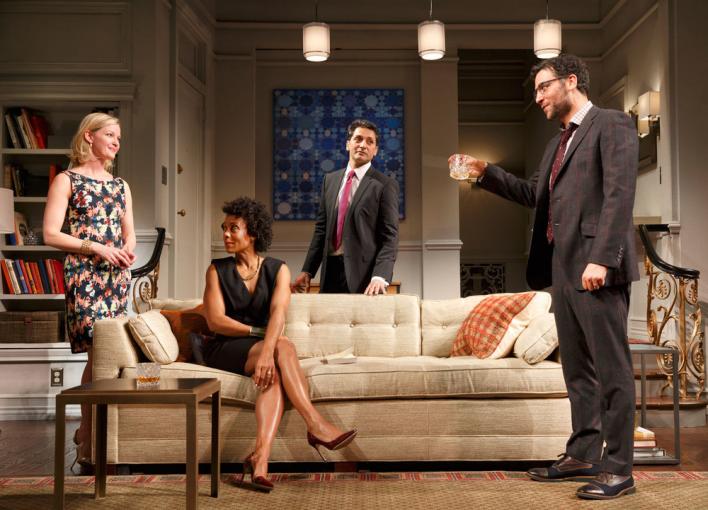 Pulitzer Prize Drama "Disgraced" on Broadway ...
Pulitzer Prize Drama "Disgraced" on Broadway
A Pulitzer Prize winning drama and an Obie Award for Playwriting, "Disgraced" on Broadway is a story of the downfall of a Pakistani American lawyer and the pursuit of the American Dream while confronted with the challenges of cross-cultural mosaic. Featuring Josh Radnor (TV's How I Met Your Mother), Gretchen Mol (Boardwalk Empire) and Karen Pittman (Domesticated), a casual polite dinner party turned explosive as the sensitive topics of race, religion and identity are raised. The play is engaging, intense and dramatically "electric".
"Disgraced" is something you'll never forget.", according to Huff Post. "The staging is so dramatic and all the actors so good that you'll never be able to stop thinking about it...If you don't mind taking advice from someone who didn't even know this play existed and that it had been welcomed with open arms by the whole dramatic world, well, you are really in for a staggering emotional treat.
Hooray for my Spencer, who also steered me into appreciating "A Gentleman's Guide to Love and Murder," which won the Tony after he had taken me to see it when he was only fifteen!"
Thu, October 23rd 2014
to
Sun, March 01st 2015