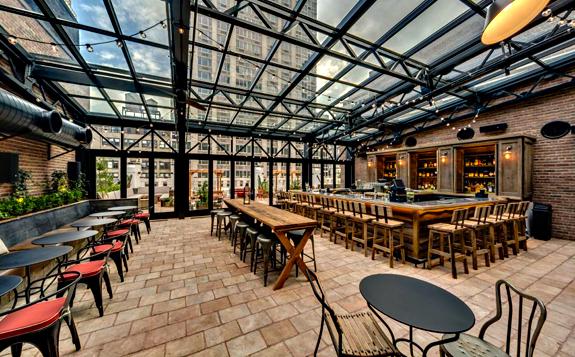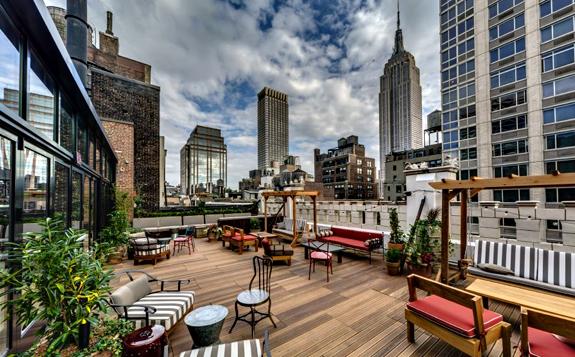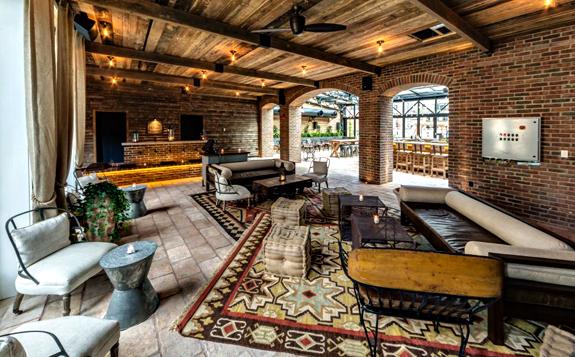 The Refinery Rooftop Bar and Lounge in Midtown...
The Refinery Rooftop Bar and Lounge in Midtown
The Refinery Rooftop is the crowning jewel of the Refinery Hotel, featuring over 3,500 square feet of cinematic views of the Manhattan skyline and Empire State Building.
The Refinery Rooftop's signature cocktail list, developed by Alex Ott, focuses on natural ingredients paired in surprising and refreshing combinations. Concoctions rooted in biochemistry can cleanse your palate, shift your mood, or evoke a childhood memory with every sip.
The Rooftop consisting of three distinct sections; an ​indoor area with seating, an outdoor terrace, and an ​indoor-outdoor patio with a retractable glass roof, all highlighted by breathtaking views. The flexibility and unique design makes for an unparalleled event space, and offers an unforgettable backdrop for your next corporate or private event.
image credit: UrbanDaddy