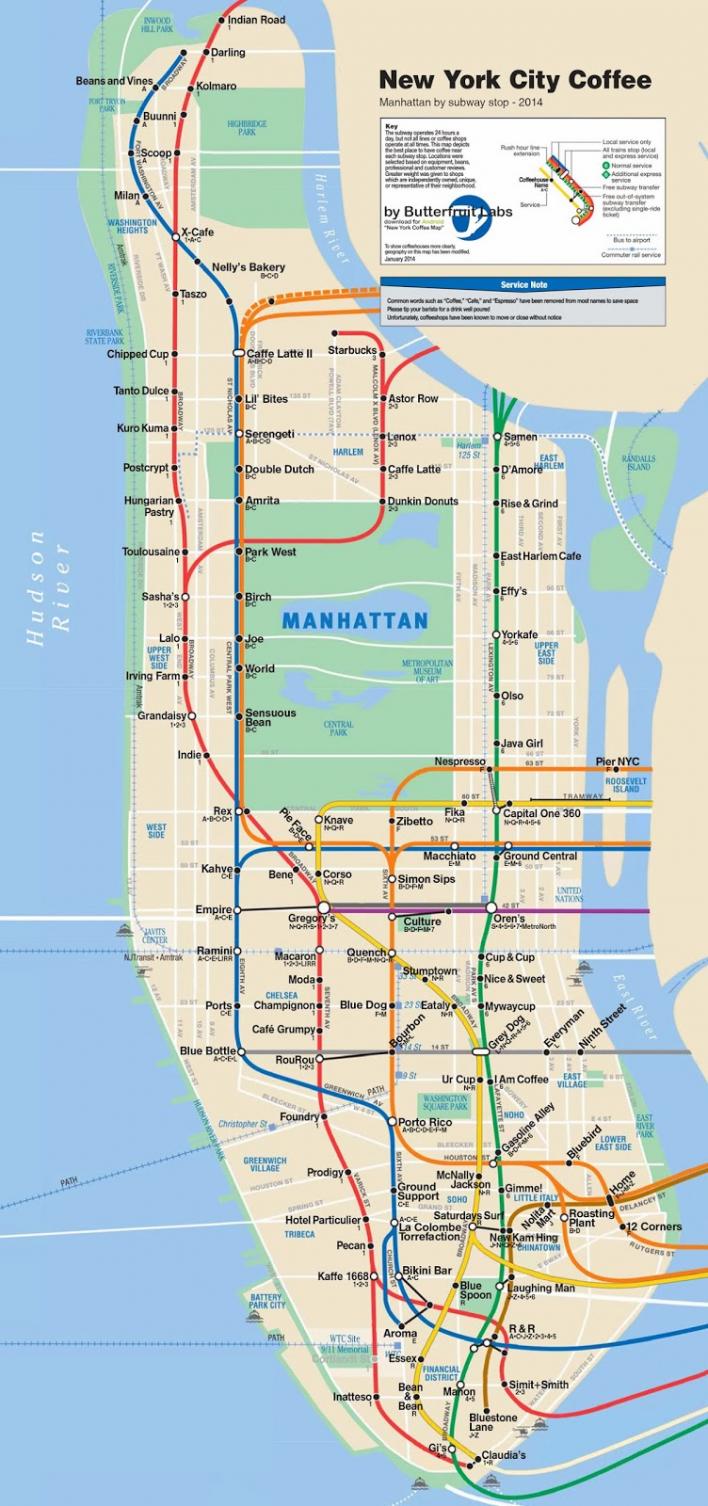 Best Coffee by Subway Stops...
Best Coffee by Subway Stops
Butterfruit Labs Development provided a map with the Best Spots for Coffee according to the Subway stops. Useful for commuters whose got the cravings for a hot cuppa when heading to/ out of the stations. Here's how the Coffee shops made the cut:

The coffeehouses which made the cut were selected based on their equipment, the type/source of beans used, stop proximity, and reviews from both customers and professionals. Unique spots also got priority. In cases of multiple stores, the original or most popular location of that chain was weighted more heavily. Shops which embraced their neighborhoods feel were also favored. Some locations didn't have great options, and Dunkin Donuts or Starbucks had be chosen.