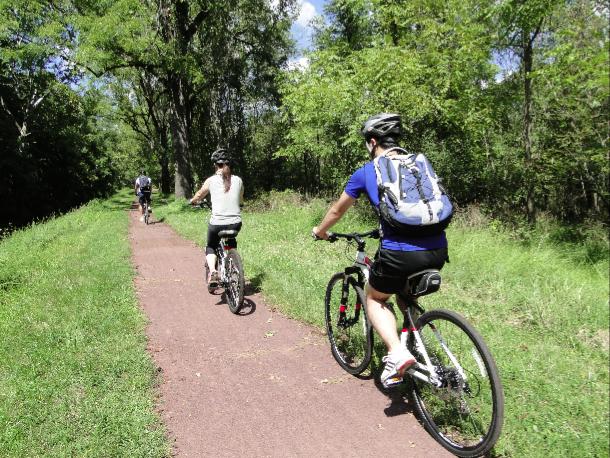 Sip and Cycle: Wine Tasting Bicycle Tour ...
Sip and Cycle: Wine Tasting Bicycle Tour
Enjoy biking and wine tasting? Then this is the event for you.
The Sip and Cycle-Wine Tasting Bicycle Tour is a full-day event that takes you along a 15-mile bike path along the Delaware River and on to the Beneduce Winery where you can sample the various vintage whites and red... Along the way there will be historic sites, a converted railroad line and a visit to a country store before winding up at the winery. If you do not have your own bike, rentals are available for the tour and the recommended gears are bike shorts and gloves to make the ride as comfortable as possible. You should also pack your own lunch as food is not included for the event. The pace is set up for site-seeing so on a scale of 1 – 6, the ride is considered a 3.5.
The cost of the event is $130 with a discount rate of $59 for Living Adventure members. Needless to say since alcohol is involved, participant must be at least 21 years of age.