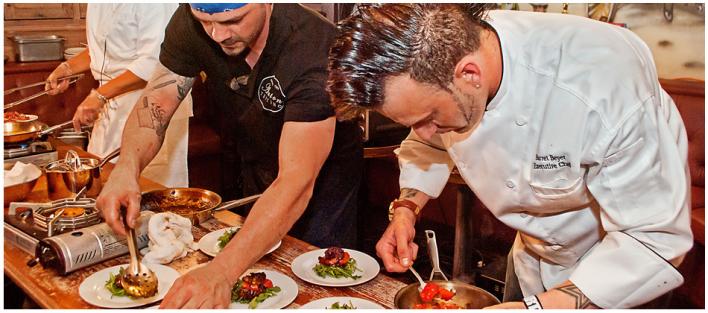 Live Cooking Competition: Culinary Fight Night!...
Live Cooking Competition: Culinary Fight Night!
What?
"Culinary Fight Night combines boxing and cooking - and it really doesn't get much better than that. Walt Henderson founded this cooking competition wherein local chefs compete head-to-head in a boxing ring for huge prizes. In this competition, the audience plays a huge role - first off, each member of the audience will vote for a "secret ingredient" the chefs must use in their menu. The chefs must prepare a 3 course meal for the judging panel as well as for the audience and each course will be scored in creativity, taste, and presentation. The winner ultimately wins a champion belt, a large cash prize, and a charitable donation in their name. The location of the event is always kept super top secret until right before the competition - however, the next Culinary Fight Night Semi-Finals will be July 14th and 15th.
For Whom?
Anybody - great for a fun group outing, foodies or date
How Much?
$125 per ticket