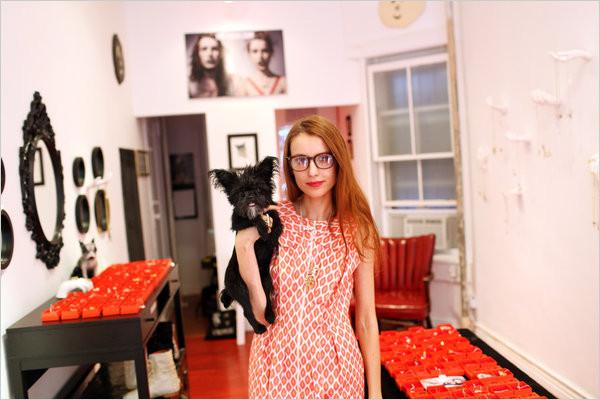 Artful Jewelry - VERAMEAT...
Artful Jewelry - VERAMEAT
VERAMEAT is a selection of independently made jeweler for the New York Hipster, all the way to the cool wall street broker. Verameat sells their products online as well as their flagship store in Brooklyn. Verameat also has stores all around New York and is fine jewelry made out of recycled ecological materials.
New York Mag

Vera Balyura's miniature works aren't your average top hat and thimble: Her handmade jewelry is a mash of whimsy and kitsch, eerie and elegant. The shop itself also strikes a similarly appealing discord: Red, wooden floors contrast starkly with the whitewashed walls,...A great spot to buy a truly unique and eccentric gift, the shop is an excellent addition to the flourishing East 9th Street indie designer scene.
photo credit: VERAMEAT