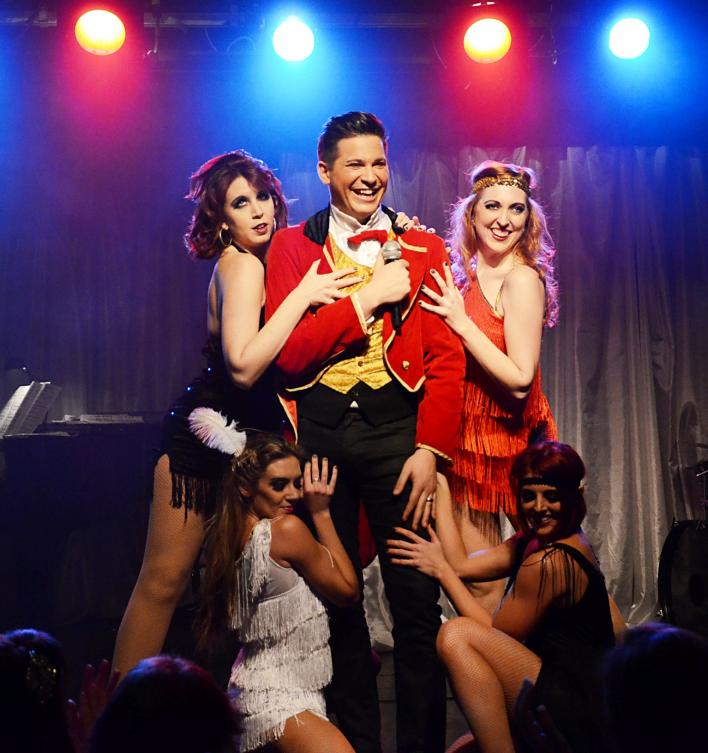 Speakeasy Moderne: Cabaret...
Speakeasy Moderne: Cabaret
AskMen:
Why? Live music and drinks on the UWS.

There's no shortage of speakeasy-inspired establishments in this city, but the inspiration typically begins and ends with the Prohibition-era drinks. Things are a bit different at Speakeasy Moderne, a monthly show (beginning March 28th) that combines jazz, burlesque, cabaret, vaudeville, cocktails and guests dressed in period attire. The only thing missing is a handsome gentleman with a dame on his arm. Hey, that's you.
HuffingtonPost"
...An evening of entertainment that combines Jazz Age Manhattan, vaudeville, cabaret and burlesque, Speakeasy Moderne is performed once a month at a hidden location that guests are informed of by secret e-mail on the day of the show. Audience members are encouraged to dress in period style of the 1920s, '30s and '40s, and to sip cocktails in style as they enjoy the show...
Now performing at Stage 72: