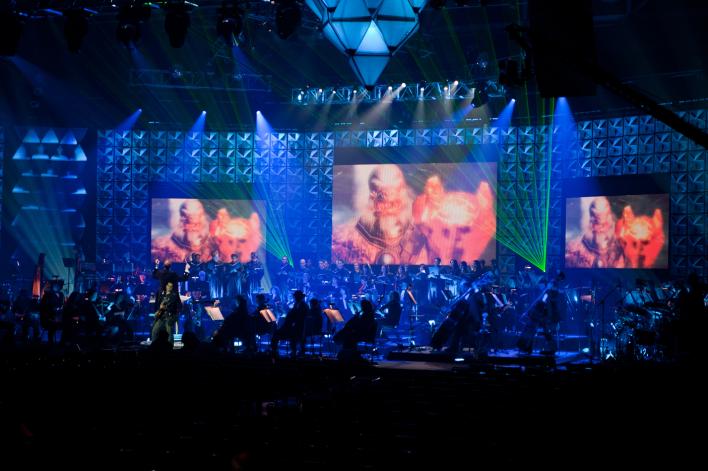 Video Games Live NYC...
Video Games Live NYC
Acclaimed video game composer Tommy Tallarico and Emmanuel Fratianni brings this dynamic world touring Video Games Live performance back to New York City for a very SPECIAL ONE NIGHT presentation at the Beacon Theatre on Broadway!
Featuring a NEW SHOW including new music segments from Mario (of course), Final Fantasy, World of Warcraft, Zelda, Street Fighter II, Halo, Earthworm Jim and featuring the WORLD PREMIERE of brand new Donkey Kong Country segment and new ICO with Special Guest Laura "Flute Link" Intravia. Who will also perform a 25th anniversary Legend of Zelda segment.
Other Special Guests include Halo composer Tom Salta conducting Halo on stage, Grammy winner artist include Christopher Tin (Civilization IV), Austin Wintory conducting his music from Journey, Program to include other favorites from Chrono Trigger & Chrono Cross, Castlevania, Sonic, the Tetris Opera AND MORE!!
Plus "an Interactive Guitar Hero segment where the audience member with the highest score during the pre-show competition (taking place in the lobby) will come up on stage and rock out with the orchestra to the Foo Fighters!"
Come early for the Guitar Hero & Costume Contest!