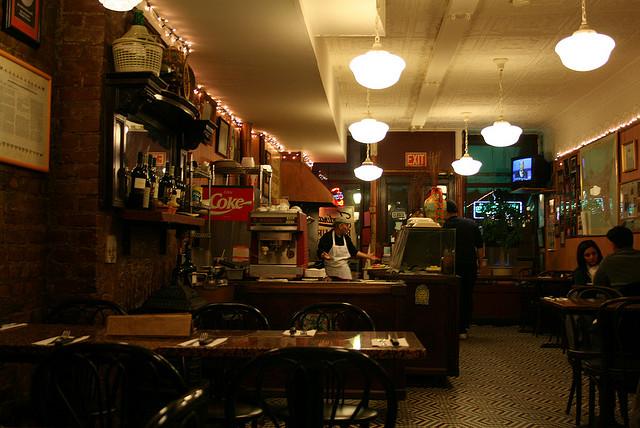 Authentic Sicilian Restaurant in Brooklyn - Ferdinando's Focacceria...
Authentic Sicilian Restaurant in Brooklyn - Ferdinando's Focacceria
Serving authentic Sicilian food, the types that you would normally only find on the squares and narrow alleys of Palermo, this Sicilian restaurant, Ferdinando's Focacceria has been a Brooklyn staple since 1904 and maintains a turn-of-a-century feel that reminisce the type of place you would like to dine with your family every Sunday.
The arancina is hard to pass up - a giant rice-ball filled with ground beef, mozzarella, covered in breadcrumbs - deep-fried to golden-brown, then dressed in tomato sauce and melted Parmesan or served virgin without addition toppings.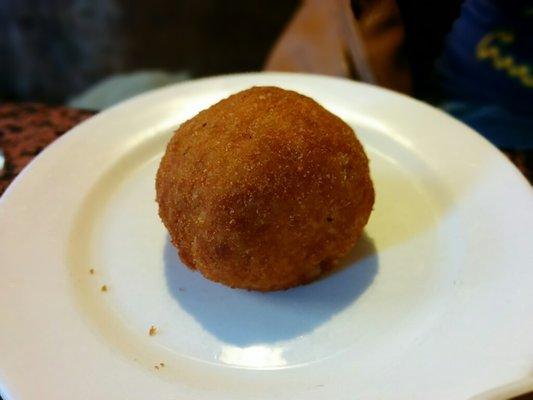 If you are in the mood for pasta, chef/ owner Francesco Buffa's favorite is the pasta con-sarde, a rustic Sicilian dish that is spaghetti in sautéed tawny sauce made from sardines, wild fennel, pignoli nuts, onions and raisins.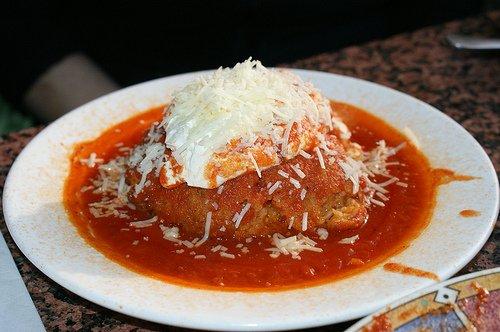 Or if you still haven't found something to tempt you try the panelle special - like a Mediterranean version of the falafel, thin flat slices of potato and chickpeas croquette topped with smooth ricotta focaccia that can be eaten with or without a homemade roll.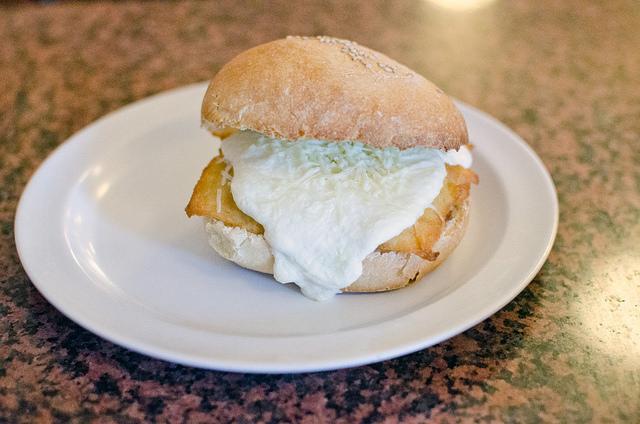 For something a bit more adventurous, the vastedda or the "calf-spleen sandwich" will really give you a taste of authentic Sicilian. If you don't mind the gaminess, the organ meat is prepared soft and juicy stuffed in baked homemade rolls with ricotta and pecorino cheese.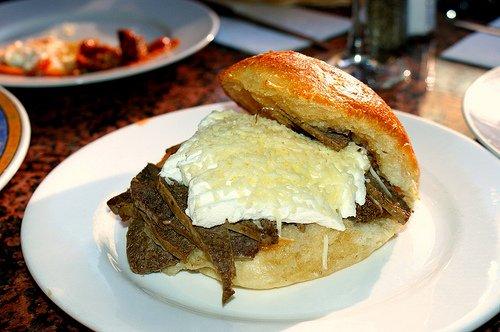 Like sitting in your grandmother's kitchen, the establishment is over 109 years old and a wonderful place to dine-in or grab on the go with the old-world appeal.
photo credit: Howard Waifish, alibee, Yelp