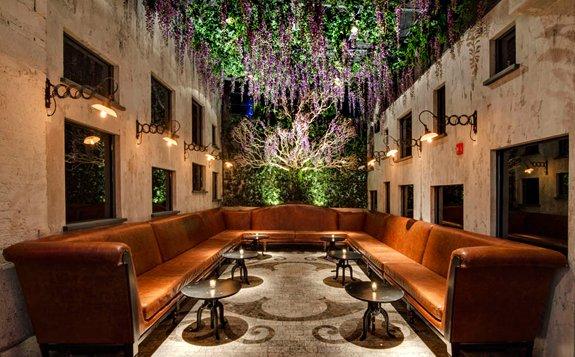 A Hidden Bar Lounge in Chelsea: Backbar...
A Hidden Bar Lounge in Chelsea: Backbar
Located in Chelsea, Backbar was built on the site of a former storage facility and features an industrial vibe. This hidden lounge isn't the easiest to find, but once you get there you'll understand the draw; everything from the horseshoe banquette to the DJ booth and marble bar makes this a standout venue. You can dance anywhere you find the space, making this nightspot ever-evolving. You won't regret hunting down this treasure once you've stepped through the two plain steel doors and into the Mediterranean courtyard villa.
Looking for an out of the way place to have a fun evening without getting mobbed in some trendy flash-in-the-pan club? Then take the time to hunt down this hidden watering-hole that is Backbar.
photo credit: Karen B.