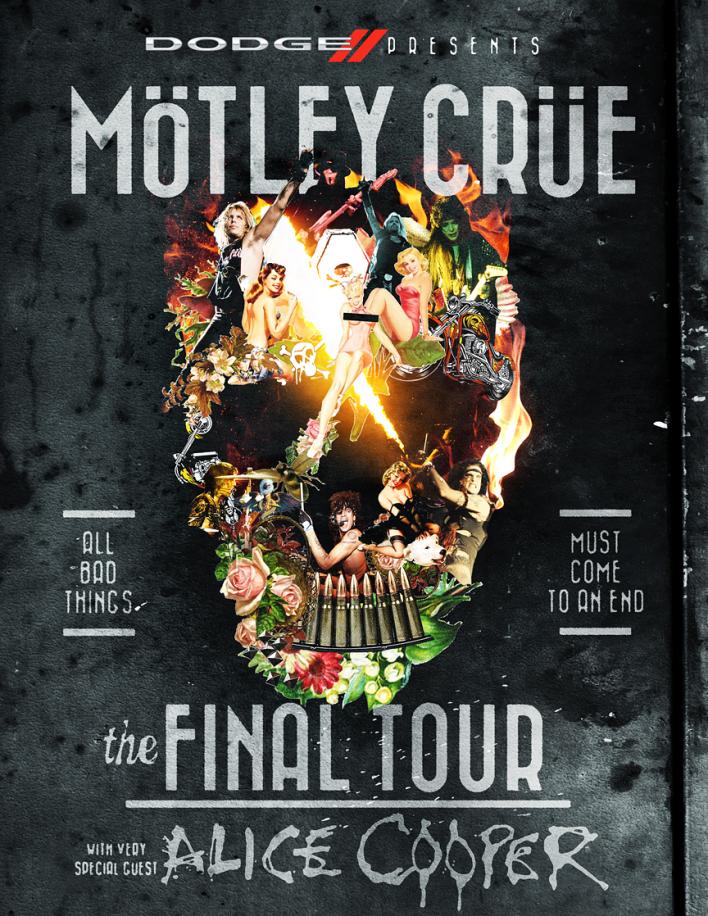 Motley Crue: The Final Tour at MSG...
Motley Crue: The Final Tour at MSG
Motley Crue: The Final Tour is the (supposed) farewell tour for the worlds most notorious rock band. Vince Neil, Mick Mars, Nikki Sixx and Tommy Lee have united to take a trip around the world for one last time - to give the fans what they've been begging for all the way through the end of 2015 - staying in the US through the end of this year. The band will be joined by their special guest Alice Cooper, and most stops still have tickets (including VIP tickets, with meet and greets) available.
If you never been to a Motley Crue concert then here's one on YouTube - Live May 29th 1983
Tickets can range in price depending on the venue, and while the "Too Fast" Ultimate Meet and Greet VIP Package is $3,999, other VIP packages are $295, and general admission tickets seem to average $55 - $200.