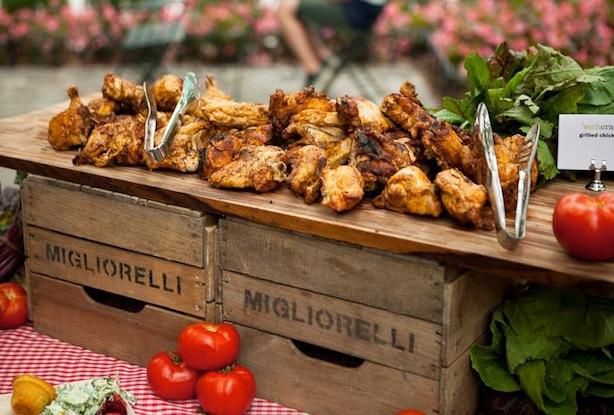 Bryant Park BBQ with 'wichcraft...
Bryant Park BBQ with 'wichcraft
Goldstar Event

The backyard barbecue is a staple of summer fun, so why not take it up a notch? Instead of the same old hot dogs and hamburgers, the Bryant Park BBQ with 'wichcraft offers tasty BBQ chicken and ribs, baked beans, salad from the creative minds at 'wichcraft. One of NYC's most popular restaurants, 'wichcraft is the brainchild of Top Chef's Tom Colicchio and serves up creative sandwiches made with high-quality, fresh ingredients. You'll get to sample their take on barbecue, plus enjoy a host of drinks from some of the area's best bars. Food is served buffet style and you should bring your appetite, because it's all you can eat. Take a break from the hustle and bustle and enjoy a good old fashioned barbecue with friends, locals and anyone else who happens to stop by.