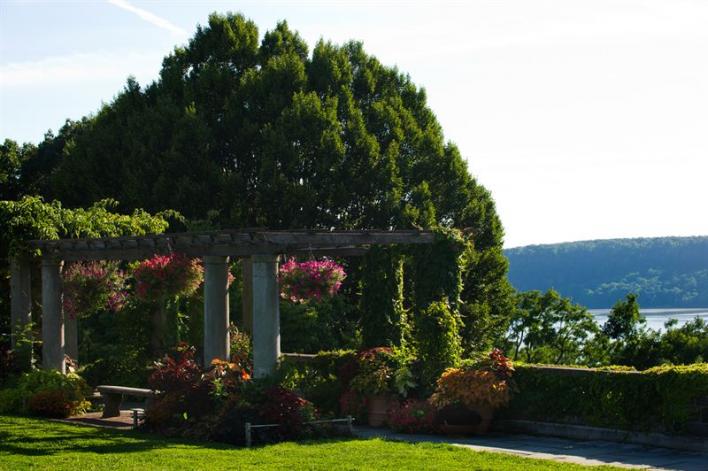 28 Acres of Constant Evolving Gardens: Wave Hill...
28 Acres of Constant Evolving Gardens: Wave Hill
Wave Hill is a beautiful 28 acre public garden and cultural center which overlooks the Hudson River and Palisades in the heart of the Bronx. Individuals have the opportunity to fully immerse themselves in nature and relish the total serenity in the gardens and landscape with select species of flowers, trees, and plants from around the world. The landscapes are strategically done throughout the site allowing the manicured gardens and wild woodlands to constantly evolve every season.
During Fall, the sunny plateau of Kerlin Outlook offers "unencumbered views west" where you can enjoy the colorful foliage along the New Jersey Palisades. In the winter, magnificent collection of cone-bearing plants in Conifer Slope "create a backdrop for a tapestry of blue, green, gray and gold foliage".
Donated to the city in 1960, this estate has been home to several notable Americans, including: jurist William Lewis Morris, Theodore Roosevelt, Mark Twain, and George W. Perkins. The are educational programs for those who are inspired to learn more, reservation of the garden is also available for weddings, conferences, and other events.
$8 Adults
$4 Students and Seniors 65+
$2 Children 6+
Free to Members and children under 6
photo credit: Wave Hill