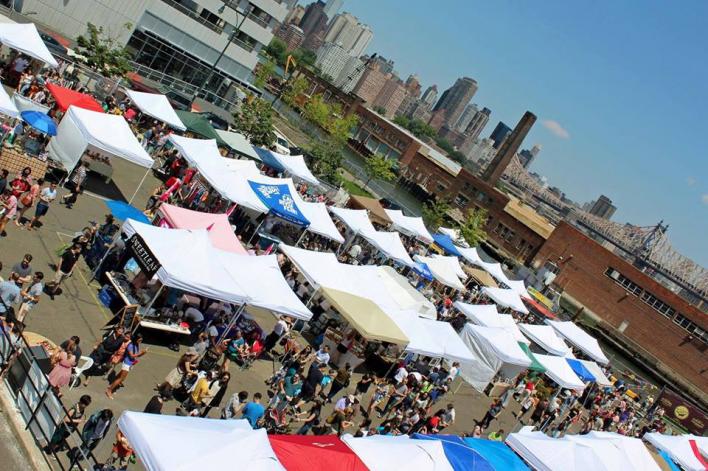 Long Island City Flea & Food Market...
Long Island City Flea & Food Market
Boro Mag

The popular Long Island City flea market will be reopening for the 2014 season on Saturday, April 5 and Sunday, April 6 at the same outdoor lot by the waterfront at the corner of 5th Street and 46th Avenue overlooking the Manhattan skyline.

Many LIC Flea favorite vendors are making their comeback this year, together with brand new faces.

Some returning fan favorites include The Nomad Truck, An Artistic Taste, Tea & Milk, Bills Balls, Vint & York, Oconomi, Imran Jewels, Vivian Jewelry, Luke's Lobster, Jam Jar NY, J&L Farms, and vintage items and vintage-inspired original designs by 1926.

New vendors include King of Falafel & Shawarma, Grateful Bread Company, Vintage-Dealers Choice Jewelry and Nyan Soaps.
LIC Flea & Food will run every Saturday and Sunday from 10 a.m. to 6 p.m.