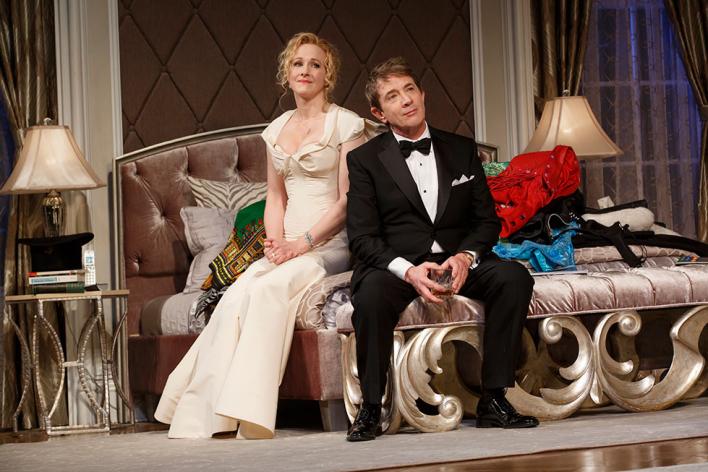 It's Only a Play - A Broadway Hit Comedy...
It's Only a Play - A Broadway Hit Comedy
Enjoy some laughs and hilariously vulgar theatrical with a look into the life of a playwright waiting on opening night in this Broadway revival "It's Only a Play".
It's Only a Play is a comedy written by Tony winner Terrence McNally and is directed by Tony winner Jack O'Brien whom teamed up to highlight an all-star cast headlined by Matthew Broderick, Martin Short and Stockard Channing ( The West Wing ) to telling the story of a playwright as he and his crew awaits the reviews on his new play.
Rounding out the cast are Oscar winner F. Murray Abraham (Amadeus), two-time Tony winner Katie Finneran (Noises Off) and Maulik Pancholy (30 Rock), making his Broadway debut
Playwright Peter Austin's new play The Golden Egg is having its opening night, and the producer throws a party to celebrate with all the cast and creatives invited, including the drug addicted lead actress and the play's bad boy young director.
Amongst the rambling chitchat and barbed remarks, the mood at the gathering steadily turn from celebratory to anxious, as everyone nervously awaits the show's first press reviews.
The performance is being held at the Bernard B. Jacobs Theatre.
Fri, January 23rd 2015
to
Sun, June 07th 2015