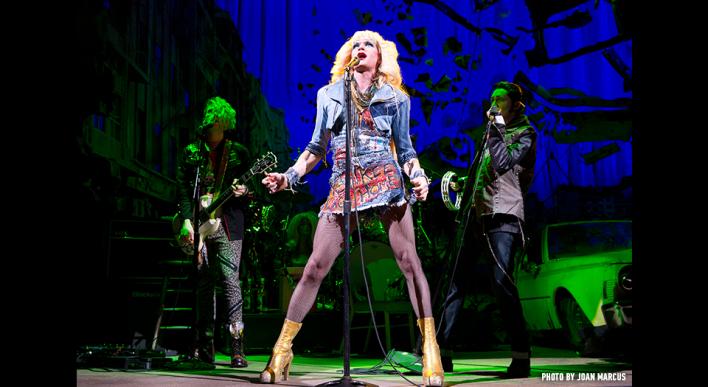 Hedwig and the Angry Inch on Broadway...
Hedwig and the Angry Inch on Broadway
Directed by Tony Award winner Michael Mayer, Hedwig and the Angry Inch is a funny and heartbreaking story about a titular gender-bending rocker, played by Taye Diggs (previously by Neil Patrick Harris), based on the book by John Cameron Mitchell with the music and lyrics from Stephen Trask. This Rock Musical has been lauded by the critics as dynamite, furiously entertaining, "The Best Rock Musical Ever!", well -you get the point.
The screaming starts when a bespangled "internationally ignored song stylist" of undefinable gender parachutes onstage in Hedwig and the Angry Inch and doesn't stop until he's back in his dressing room. That's the kind of rock-star performance who can rule an audience with the blink of a sequined eyelid.
For every ticket purchased a donation will be made to the Hetrick-Martin Institute in support of LGBTQ youth.