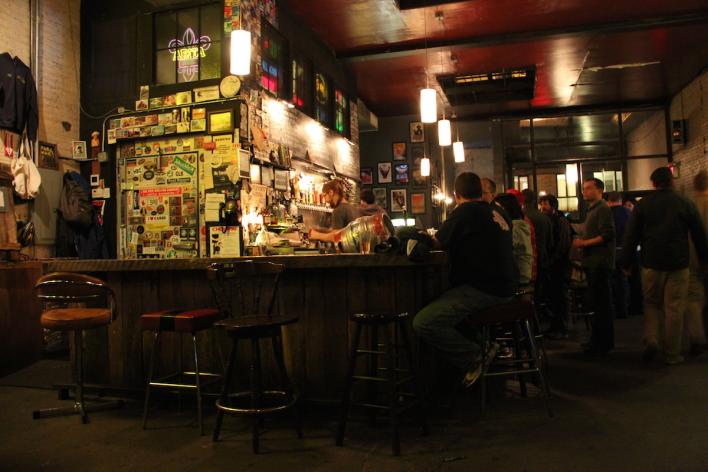 Classic Arcades & Craft Beer: Barcade...
Classic Arcades & Craft Beer: Barcade
Barcade flawlessly combines modern Americana bar with the feel of an 80's/ 90's arcade. Highlighting classic arcade hits with American craft beer, for some, it's a dream come true. Especially for the four friends who maintain the warehouse look at their Brooklyn location, which only adds to the feelings of yesteryear, playing video games in your buddy's giant basement. The huge selection of games include a ton of 80's classics like Pacman, PunchOut! & Contra to the 90's golden year of multiplayers like Smash TV, NBA Jam & The Simpsons to name a few - and truly, it's a great bar even for the non-regulars of the bar atmosphere.
For Whom?
Primarily geared toward patrons in their 20's. Great for unconventional dates and gatherings.
How Much?
Drinks average $6
photo credit: Kieth Simmons