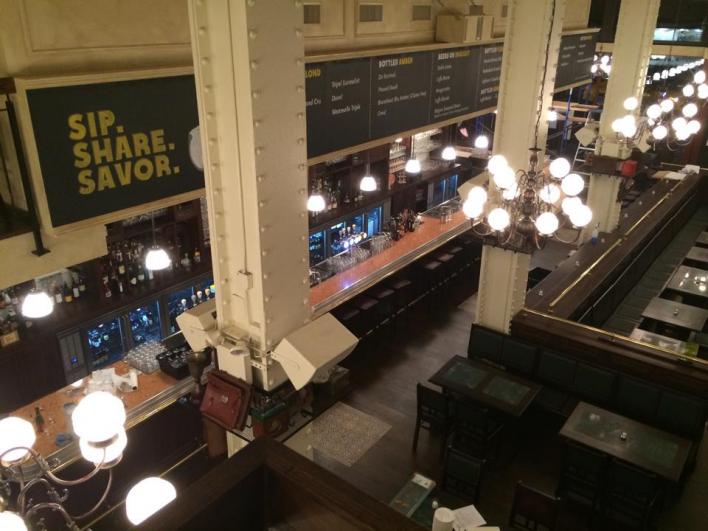 Belgian Beer Café NYC | Fine Beer Dining in NoMad ...
Belgian Beer Café NYC | Fine Beer Dining in NoMad
Under the watchful eye of Chef Bill Peet, the menu of Belgian Beer Café highlights offerings that are created with real Belgian Beer along with a few selections that are beer-free, the right beer pairing are curated by Master beer sommelier Marc Stroopbandt from an extensive list of all Belgian variety that will enhance every plates on the menu.
The menu has popular offerings of dishes like Hoegaarden mussels that are steamed in gentle lemony Hoegaarden beer with garlic & chives (comes with Belgian fries), best paired with namesake brew; for pairing suggestion with the potent Delirium Tremens, try linguini with mussels & clams that is poached in crisp Stella Artois with butter, garlic & fresh herbs; and Vol Au Vent, a flaky pastry shell filled with poached chicken, mushrooms veal meatballs and leeks under lush gravy is best paired pair with Westmalle Triple, the golden ale with combination hints of sweetness, fruits and bitterness.
This café is all about showcasing the joys of what Belgian Beer has to offer as both an ingredient and as a drink and the sprawling café space is designed to be cozy while offering up plenty room for people to gather and enjoy food and drink. While you're there, why not take home a novelty reusable growler to imbibe at home.