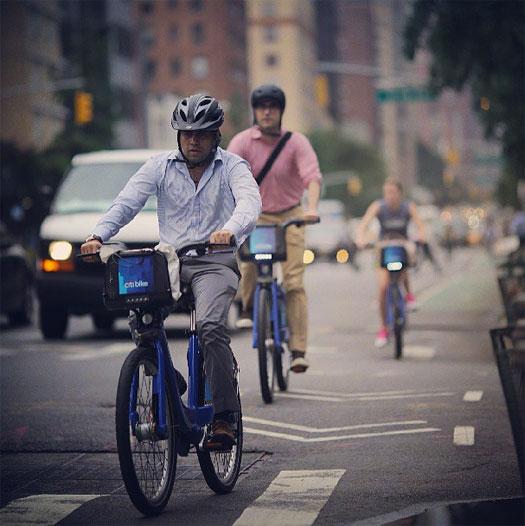 CitiBike Biketrain Meet-up - Nighttime Bridge Ride...
CitiBike Biketrain Meet-up - Nighttime Bridge Ride
Join NYC Biketrain and Citi Bike on the evening of Friday, October 18, for another social ride.
Led by the friendly, experienced urban cyclists of NYC Biketrain, and in partnership with Citi Bike, take a fun ride over the Manhattan and Williamsburg Bridges on a gorgeous fall evening. This is great chance to discover the fun of riding by night and take in the city night. After the ride, we'll recovene to enjoy a post-ride beer ($1 off for bridge riders) and some giveaways from Citi Bike. RSVP below.
SCHEDULE
7:30 p.m. Meet at Red Lanterns Bicycles, 345 Myrtle Avenue in Fort Greene, Brooklyn.
About 7:45, we'll head to the Citi Bike station just around the corner at Myrtle and Adelphi, pick up our bikes, and head out.
ROUTE
We'll head over the Manhattan Bridge via nearby Flushing Avenue and Sands Street, take a brief jaunt through Lower Manhattan, making a pit stop at Citi Bike stations to change bikes (if needed), and head back to Brooklyn via the Williamsburg Bridge and the protected bike path on Kent Ave. We'll reconvene at Red Lantern to grab a beer and vie for Citi Bike goodies.
Photo: Dmitry Gudkov