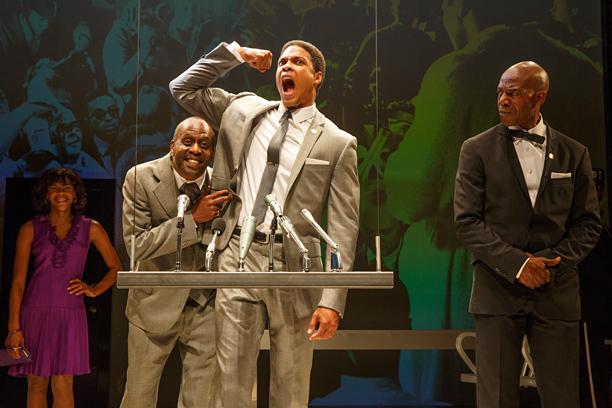 'Fetch Clay, Make Man' - An Off-Broadway about an early episode of...
'Fetch Clay, Make Man' - An Off-Broadway about an early episode of Muhammad Ali's career.
Tickets 40% off at Gilt City:
Buy Now Ends: Thursday, Sep. 12th
Where:
New York Theatre Workshop
79 East 4th Street
New York, NY 10003
Fetch Clay, Make Man
Written by Will Power
Directed by Des McAnuff
"In the days leading up to one of Cassius Clay's most anticipated fights, the heavyweight boxing champion forms an unlikely friendship with the controversial Hollywood star Stepin Fetchit. With a rhythmic script by award-winning performer and playwright Will Power, who received rave reviews for his hip-hop productions of Flow and The Seven at NYTW, and direction by Tony Award winner Des McAnuff (The Who's Tommy, Jersey Boys), FETCH CLAY, MAKE MAN explores the improbable bond that forms between two drastically different and influential cultural icons. One a vibrant and audacious youth, the other a resentful and almost forgotten relic – together as they fight to form their public personas and shape their legacies amidst the struggle of the Civil Rights Movement of the mid-1960s. This true story is as powerful and poetic as Clay himself while also humorous and irreverent like Fetchit's signature act. Finding commonality in contradiction, FETCH CLAY, MAKE MAN examines the true meaning of strength, resilience and pride.