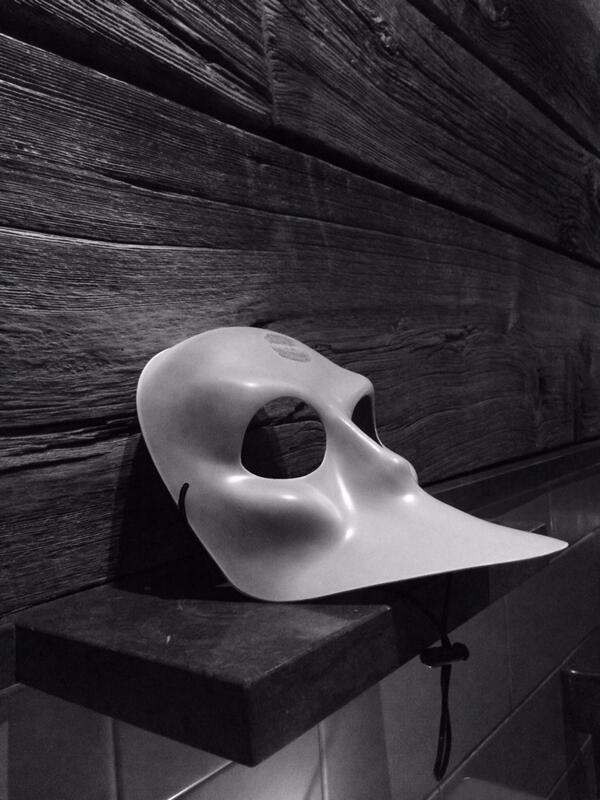 Sleep No More - Macbeth at The McKittrick Hotel ...
Sleep No More - Macbeth at The McKittrick Hotel
Actors Sophie Bortolussi and Nicholas Bruder guarantee a wild, drama filled adventure through this interactive theatrical play based on Shakespeare's Macbeth.
The award winning New York City interactive theatre experience was created by British theatre company Punchdrunk which adapts the story of Macbeth without dialogue and sets it against a backdrop of the dark, dimly-lit McKittrick hotel which boasts a lunatic asylum, padded cells, courtyards and even a cemetery.
As you enter the McKittrick, you are greeted with a playing card that serves as hotel key entrance to the five-story hotel-like performance space that will double as your voyeuristic haunted playhouse for the next three hours.
After navigating a dark maze, you are transported into an early 1900s jazz-inspired, smoke filled speakeasy called the Mandalay bar where you are greeted by a sophisticated, sequined dressed host who encourages you to drink to your heart's content before commencing the drama-filled theatrical foray.
As a theatrical voyeur, you are presented with a white Venetian mask that must be worn throughout the entire visit which adds to the mystery and serves to facilitate shame-free interaction of actors with attending spectators.
When Macbeth and Lady Macbeth emerge, they immediately engulf you into their volatile dance prose and passionate non-verbal scenes. You are then at your will to follow the Macbeths or any other characters - throughout the hotel - with each actor providing a unique, theatrical experience as you are led on a chase up and down the stairs through dark rooms and corridors.
Prepare yourself for various intense, sexually charged, homoerotic and deathly scenes that threaten to push the envelope on one's comfort level. But rousing emotion speaks to the quality of this theatrical experience and underscores the key success of this award winning show that continues to draw crowds throughout the years.
Sun, March 01st 2015
to
Sun, May 03rd 2015