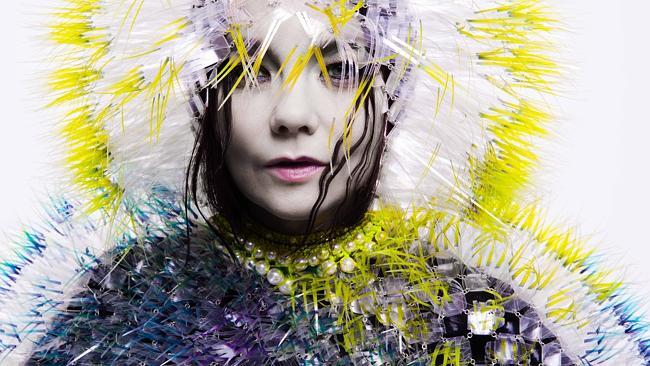 Bjork at New York City Center Mainstage NYC...
Bjork at New York City Center Mainstage NYC
Having had 30 singles reach the Top 40 on pop charts around the world, with 22 Top 40 hits in the UK, including 14 Grammy nominations, an Academy and 2 Golden Globe Awards; Bjork's pioneering and avant-garde spirit is unmatched in music today. She has been acclaimed for her imaginative style to singing, songwriting and composing - experimenting with electronica, classical, rock, jazz and trip-hop along with her unique soprano vocal range - renders her very own eclectic musical style that is "elastic" and unequaled.
Vulnicura is a portrayal of her love and loss, wounds and healing of the wounds, lyrics that are deeply personal in comparison to the abstract concerns of her previous album.
"Bjork began her world tour at in March, 2015 at Carnegie Hall and New York City Center performing Black Lake and other tracks from her album Vulnicura with accompaniment from the ensemble Alarm Will Sound. Innovative as a live performer as she is a pioneer, this is an opportunity to see Bjork that simply can't be missed.
Wed, March 25th 2015
to
Wed, April 01st 2015