Money saving tips to keeping fit - free kayaking , cheap gym membership , free yoga classes and many freebie activities in NYC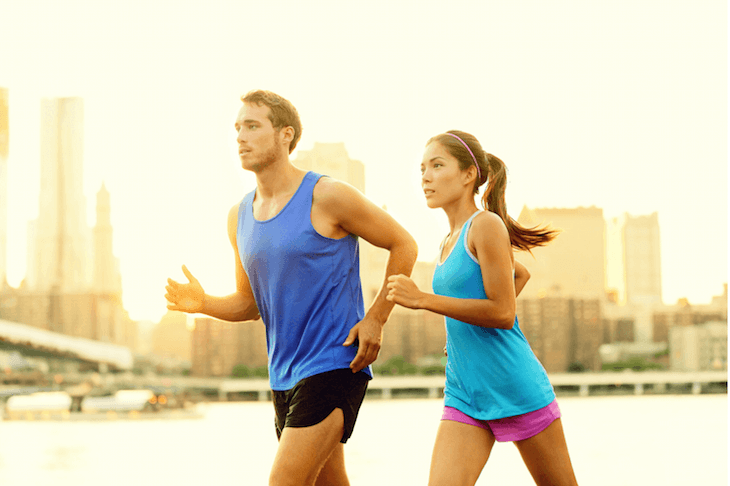 Work a sweat without dishing out on a costly gym membership and if you rather spend the hard earn cash towards your next dream holiday then these free and cheap sports and fitness activities will keep you toned and focused on fattening your wallet.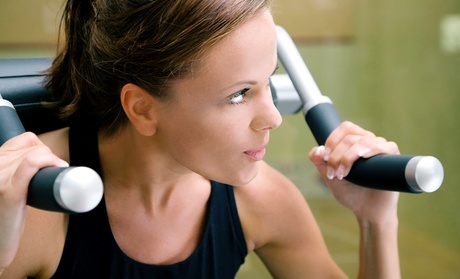 Up to 60% Off Fitness, Yoga Classes and Personal Training SessionsView Deals


Free Kayaking NYC
Many people have turned to kayaking as a great form of exercise and fun. Kayaks are accepted in most waterways and docks, but some places charge a great deal of money to launch a kayak. Do not fear, however, here is a list of places that you can kayak for free in NYC.
NYC Downtown Boathouse
Pier 26 - north of Battery Park

Free kayaking has been a long standing tradition here and are offered in three locations, pier 40, pier 96, and West 72nd St. Free Sunday classes are also available for anyone who wish to improve their rowing skills, as well as, a 4 – 5 mile guided trek to enjoy the Hudson River.

Brooklyn Bridge Park Boathouse
Pier 2, Brooklyn Bridge Park

The wait can be long at times if you are not early, but once in the water, you'll be able to glide along beneath the Brooklyn Bridge. Free launch of your kayak is available between pier one and two throughout kayaking season.

Long Island City Community Boathouse
46-01 5th St, Queens

For twenty minutes at a time one can kayak for free or sign up online for free a longer session organized trips.

Red Hook Boaters
Beach at Louis Valentino Jr. Pier Park in Brooklyn

An all-volunteer group, offering free kayaking from May through September twice a week on Thursdays after work and Sundays. While waiting for your turn to kayak you can help clean up the beach. Volunteers clean up the beach on a daily basis and offer kayakers a chance to get out on the water for 15 minutes at a time. Become a regular volunteer and you'll have the privilege to practice and enjoy longer sessions outside of the embayment.

Kayak Staten Island
South Beach at the end of the Boardwalk in Parking Lot #1

Another limited oaring experience that is convenient to access if in Staten Island. Kayakers are allotted 15 minutes at a time.
Free Outdoor Swimming Pools
Swimming is a great way to keep in shape, but most New Yorkers do not have immediate access to a pool when a dip is in order. Luckily, NYC offers a great deal of free outdoor pools to keep you cool, hydrated, and fit all summer long.
All of these pools have standard rules and regulations. Some do not allow food or glass bottles in the pool area and are not held responsible for any lost or missing valuables. Click here for a list of all free outdoor swimming pools in NYC.


Free Yoga Classes NYC
Yoga has grown exponentially in the past decade and has become one of the favorite ways to stay in shape while honing your internal energy and relieving stress. Cost of Yoga classes can add up, but if you are willing to give up the comfort of an air conditioned yoga studio and be out in the open, there are many free yoga classes offered all over NYC.
14th St. Park Yoga – Laughing Lotus Yoga Center brings its sweaty, spiritual brand of vinyasa every Saturday at 9am until August 25th. Classes are open for yogis of all ages. website
Bryant Park Yoga – As long as you arrive early to this outdoor yoga class, you do not even need your own yoga mat. Classes are offered twice weekly on Tuesday mornings from 10am to 11am and Thursdays in the evenings from 6pm to 7pm.



Up to 80% Off on Yoga Classes View Deals



Hudson River Park – Sacred Sounds Yoga at Greenwich Village hosts free vinyasa classes on the new Charles Street pier. Every Wednesday 6:30PM June - August
Target Community Garden Yoga – From 10am to 11am May thru September yoga instructors are on hand to help you achieve your yoga goals. Located at 117th St between 1st and Pleasant come out and enjoy yoga in a beautiful garden setting.

Tompkins Square Park, East Village - The Lower East Side's Stanton Street Yoga hosts donation-based Bhakti yoga classes on cobblestones, beneath a towering tree at this popular park. Donation-based, June–September, select Sundays 11:30 a.m., www.stantonstreetyoga.com
Union Square Park - Summer in the Square is back, and it includes a morning dose of Jivamukti Yoga, the (life) style loved by celebs like Russell Simmons. Stop by the studio's JivamukTEA cafe after for a smoothie. FREE, June 13–August 15, Thursdays 8:00 am
Washington Square Park – Every Wednesdays until mid-September, 2 yoga studios hosts free yoga session at the same time. Yoga Vida's young, vibrant community meets at the statue east of the fountain before launching into its signature fast-paced vinyasa flow to start the day. Yoga in the Park with Sacred Sounds meet on the "stage" at Garibaldi Plaza in Washington Square Park. Bring your own mat. FREE, June–September, Wednesdays 8:30 am
Socrates Sculpture Park - For a Saturday option, visit Astoria's grassy, riverfront lawn (mats not provided). 9:30 and 11 a.m.; Vernon Blvd. and 31st Dr.

Prospect Park - Bend & Bloom teams up with lululemon Brooklyn to bring a summer of free yoga in the park. An open-level outdoor class in Prospect Park every Thursday night from 7-8pm beginning May 28th and ending September 10th. Enter through Grand Army Plaza and look for us in the North End of the Long Meadow.
NYC Running Clubs
People have used running as a great way to exercise for years. A run club offers you the ability to run and challenge yourself with a certain amount of accountability, motivation and learn proper techniques. Also, you are less likely to skip a day simply because people will know if you don't show up. Run clubs are popping up all over NYC and it is a great opportunity to meet people you would otherwise not have come in contact with.
Here are a few free ones you might like to try.
Jack Rabbit Stores – This is not merely a shoe store. If you are in the market for a long 10 mile run, the UWS store on 140 W. 72nd St. meets on Sundays at 8am. They have an additional run on Wednesday at 6:30 am. The UES store on 1255 Lexington Ave. meet on Mondays at 7pm and the Union Square store on 42W. 14th St. has a wide variety of runs ranging from slow pace to hard core throughout the week.



New Balance 1500v2 - Awarded "Editor's Choice" by Runner's World editors in the U.S. and around the globe.



Lululemon Stores Run Club – These stores allow you to keep your belongings in the store while you run. They offer 5 different runs at 5 of their locations. The store on 75th & Broadway runs every Wednesday at 7pm, 66th & 3rd meets every Wednesday at 6:45, 85th & Madison is at 9:30 am. That is the only one that meets in the morning. The Lincoln Center location runs on Mondays at 7:15. The final location is located in Meatpacking and run every at 7pm.
New York Running Company – They offer 2 locations to fit into anyone's schedule. The Columbus Circle location has a wide variety of times they run. You should call the store to check times as they are subject to change. The Upper East Side store on 1051 3rd Ave. runs Wednesdays at 6:30 pm and Saturdays at 10am.
Workout Videos
The internet is full of great information on any subject that may interest you. You can find great source of workout videos on Youtube. People from around the world post workout videos to the site and are completely free to use. Many are not professionals, but it is easy to find credible videos to use as a guide to your fitness routine.
Dennis James – He is a professional bodybuilder and offers hours of videos for those of you who are looking to bulk up and stand out.
8 Minute Ab Workout – This video offers a quick workout for the busy individual. In 8 minutes it shows you how to get the abs you want.
Zumba Dance Workout – If dancing is the way you like to get fit, but you are slightly embarrassed to dance in front of others, there are countless Zumba videos you can do right in the comfort of your own home and away from prying eyes.
Workout at the Park
NYC is filled with beautiful parks throughout the city that offer different free workouts. Fitness instructors are now realizing that to truly inspire fitness in their community requires them to leave their indoor studios and get out where the people are. People tend to be more relaxed when in an outside environment, so people are getting outside for all types of workouts in NYC parks.
McCarren Park – Saturdays at 10 am Thrive in the Park meets to offer a workout for all. The fitness routine varies every week and consists of push-ups, sit-ups, lunges, and sometimes even the use of exercise bands.
Bryant Park – To truly exercise your body, you have to work your core. Core workouts are intense and target problem areas. If you find yourself without a workout regimen on a Wednesday, head to Bryant Park for a free full core workout. They will have you toned in no time.

If you are looking for something a little less intense, you can opt for free Tai Chi from April thru September. The classes are on both Tuesdays and Thursdays from 7:30am to 8:30am. Taught by Tai Chi Chuan Center - open for any age group and any fitness level.

In the case that you are looking for a high energy and fun to stay in shape, Bryant Park also offers Free Dance lessons every Wednesday 6pm to 7pm (May thru June). A new dance each week will be taught so be sure to attend all you can.

Central Park – Known for being one of biggest attraction of New York, Central Park does not disappoint when it comes to ways in which to stay fit. Fitness classes are taught in the East Meadow on Tuesdays and Thursday between July 7 and August 27. All classes fill up fast so it is recommended that you show up early. It should also be noted that members of the Central Park Conservancy who show their membership card are guaranteed a spot in any class offered.

Fitness Equipment in the Park – In addition to cardio, you can strength and tone at these fitness equipment installations in the parks through out New York City – See the full list here http://www.nycgovparks.org/facilities/fitnessequipment
Free Ice Skating in NYC
Bryant Park at Rockefeller center offers free ice skating for all age groups. You do have to provide your own skates or rent one (not free), but this is another great way to have fun and stay conditioned at the same time. - Bryant Park Holiday Market Skating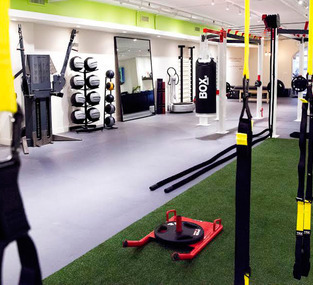 Up to 80% Off Gym Memberships, Fitness and Yoga Classes View Deals


Cheap Gyms in NYC
A gym membership can be almost as much as a cable or phone bill. There are, however a great deal of gym options popping up in the recent year(s) that cost very little and still include all the bels and whistles as the large expensive gyms.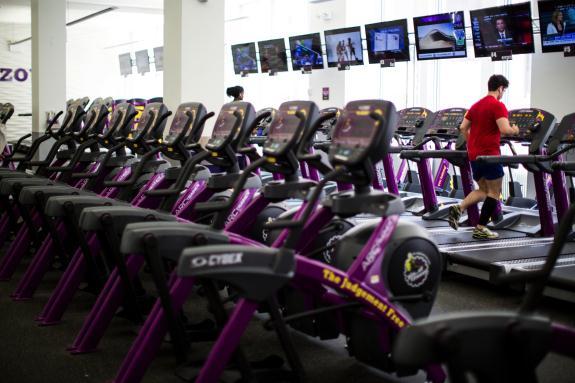 Blink Fitness NYC – This gym offers 35 locations and a base membership costs anywhere from $15 to $25 per month. There may be a joining fee associated but it is insubstantial compare to traditionally established gyms. Offering the most fundamental fitness needs including weight machines, cardio equipment, and plenty of space to workout in.
Planet Fitness – Starting at $10 per month this gym is by far the best value. That is the beginning rate, but for just $10 more per month you will receive a great deal more amenities including tanning booths and massage chairs.
Fitness should be a part of everyone's lives no matter what their financial status is. No need to dish out for high price to stay healthy when so many options are available throughout NYC to keep your health goal.